Are you tired of your business spending hours on manually calculating overtime for your employees due to complex contracts? Do you wish there was a better way to automate and streamline your payroll process? If you answered yes, you are not alone. Many businesses face challenges of managing complex payroll processes in a fast pace dynamic industry. How do you improve payroll efficiency.
Introduction:
In the modern business landscape, despite having an abundance of data, complex human resources policies lead to difficult payroll payment calculations. This blog discussed how streamlined data integration is a solution.
The Challenges Faced:
Whilst many organisations have a central business contract, mainly businesses struggle with the demands of additional overtime and bonus calculations. These calculations are made harder by:
Manual Systems and Uncontrolled Processes
Even with data available many businesses still rely on manual systems to calculate overtime and bonus payments. These processes are not only labour intensive but also can be uncontrolled leading to errors and stress at numerous organisational levels. Been reliant on manual uncontrolled processes can be inefficient and costly.
It is not uncommon for data to be gathered from multiple sources including paper timesheets and processes through complex Excel formula. These processes lack HR Data Governance and have a large margin for error.
Variability in Employment Contracts
In business is it rare that the entire workforce has the same contract or terms over a period. Changes in contracts can happen over time or because of incorporating new business with TUPE employment contracts All these changes mean that the organisation mean that need to be flexible and dynamic.
With the challenges of incentivising the workforce comes involves the creation of more complex employment terms. These may include overtime condition, bonus payments based on daily hours, weekly or work in certain time periods.
 Our Solution
Working with you to map your business rules and how these are practically applied from the data to the workforce.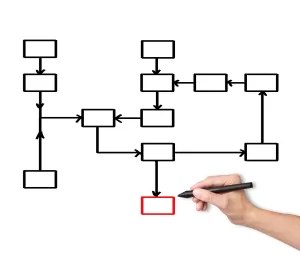 Data Integration and processing
In our experience companies have the raw data available in the form field management, time & attendance, or other HR systems. Whilst these business systems often contain reports and individual calculations these are unable to meet the bespoke needs of businesses.
Commonly used field management software including systems Job Logic, Big Change, FreshBooks have data focussing on the challenges of work allocation and competition. Whilst these systems can report basic staff hours it is impossible for vendors to develop the software to cope with bespoke demands of businesses.
Time and Attendance systems include Xero time and attendance, BambooHR, Rippling and Jolt all focus on the capturing employee's time. They also contain other key HR data.
We will work with you and any vendors to provide integration of the relevant data sources. Once the data is available, we will then apply the business rules to the data to provide an automated output with any exceptions highlighted.
As a by product of this work it is possible to provide a further analysis of HR and business performance in through analysis presented in Power BI dashboards.
Best Practices for HR Data Management
Automation and Integration
System that minimises human interactions through automation and integration ensure seamless data flows. These systems will not improve accuracy but add consistency and will reduce stress.
Regular Audits and Reviews
It is recommended to conduct regular audits and reviews to identify any discrepancies or inefficiencies in the data management system. Have a system that is auditable and accurate is key.
Scalable to Flexible Framework
Using a system that is scalable and flexible to framework that can accommodate dynamic changes in HR policies and employment contracts.
Solution Benefits
Whilst our solution will fix the payroll pain reducing frustration at all levels in a business it will also reduce overheads associated with payroll processing.
Future benefits can also be realised with the effective management of payroll and HR data including better decision-making capabilities.
Conclusion
Difficult payroll payment calculations can cause issues at numerous places in a business causing stress and demotivation in a workforce. Through a combination of robust data integration tools, comprehensive data analysis, and strategic HR management can significantly enhance operational efficiency and drive business growth in today's competitive landscape.
This streamlined data management solutions allows business to stay ahead in an ever-evolving business environment and improve payroll efficiency.
Contact us if you want to find out more or discuss references from our clients.
Find out about our Business Intelligence Consultancy Service.
Or find other useful SQL, Power BI or other business analytics timesavers in our Blog
Our Business Analytics Timesavers are selected from our day to day analytics consultancy work and are the everyday things we see that really help analysts, SQL developers, BI Developers and many more people. Our blog has something for everyone, from tips for improving your SQL skills to posts about BI tools and techniques. We hope that you find these helpful!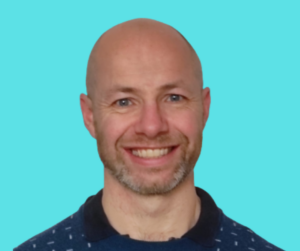 Blog Posted by David Laws